Vacancy: Pneumonia Editors-in-Chief
Pneumonia is recruiting a new Editor-in-Chief.
Featured article: Innate immune responses in pneumonia
The lungs are an immunologically unique environment; they are exposed to innumerable pathogens and particulate matter daily. Appropriate clearance of pathogens and response to pollutants is required to prevent overwhelming infection, while preventing tissue damage and maintaining efficient gas exchange. Broadly, the innate immune system is the collection of immediate, intrinsic immune responses to pathogen or tissue injury. In this review, the authors examine the innate immune responses of the lung, with a particular focus on their role in pneumonia.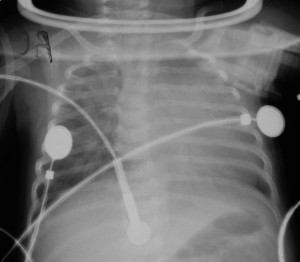 Edited by:
Grant Austin Mackenzie: Medical Research Council, Gambia

Submission Status: Open until 30 June 2024
Sign up to receive article alerts
Pneumonia is published continuously online-only. We encourage you to sign up to receive free email alerts to keep up to date with all of the latest articles by registering here.
Aims and scope
Pneumonia is the only journal to focus exclusively on pneumonia. Publishing original research, case reports, reviews, commentaries and correspondence, Pneumonia provides an international forum for the exchange of knowledge by scientists and clinicians involved in studying the etiology and pathogenesis of pneumonia, as well as its diagnosis, epidemiology, treatment and prevention. The journal's scope extends to research on lung infections and diagnosis, inflammation and immunity, microbial pathogenesis and viral-bacterial interactions.
Cutting-edge research, insightful reviews and dedication to the community make Pneumonia an essential resource for clinicians, researchers, respirologists and allied professionals involved with infectious diseases.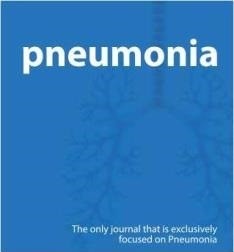 Pneumonia archive
Pneumonia transferred to BioMed Central from Griffith University ePress in January 2016.
The archive of the journal has been transferred to a new platform and all articles previously published in the journal can be accessed here.
Editors' profiles
Stephen Pelton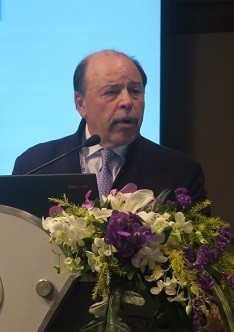 Professor Stephen I. Pelton is Professor of Pediatrics and Epidemiology at Boston University Schools of Medicine and Public Health in Massachusetts. He is also former Director of Pediatric Infectious Diseases at Boston Medical Center (BMC) and current Coordinator of Pediatric AIDS Program. Professor Pelton is an active clinician, investigator, a member of the Boston Medical University Campus Institutional Review Board, and mentor for trainees in Pediatric Infectious Diseases. He is principal investigator for the International Maternal Pediatric Adolescent AIDS Clinical Trials program (IMPAACT) at BMC that seeks to evaluate new strategies for prevention and treatment of HIV in children and adolescents. His laboratory is focused on vaccine-preventable diseases, especially those due to Streptococcus pneumoniae and new vaccines for prevention of respiratory tract infection due to nontypeable Haemophilus influenzae. Professor Pelton's work has led to his recognition as a leading clinical scientist in studies of the impact of pneumococcal conjugate vaccine on invasive and respiratory tract disease in children. He has been named as one of Boston's top Pediatric Infectious Diseases physicians by Boston Magazine for the past 5 years (2012–2017).
Ger Rijkers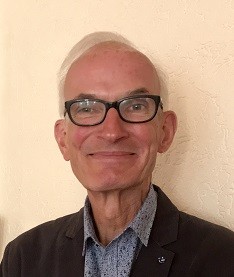 Professor Ger Rijkers, co-Editor-in-Chief, has studied the interaction between Streptococcus pneumoniae and the human immune system for most of his professional career. Being a biologist and medical immunologist by training, and working in hospital laboratories, his focus of research has been the cellular and molecular mechanisms of the immune response during infection and following vaccination. Special attention is given to the major risk groups: the young, the old, and the immunocompromised. He has published widely in the peer-reviewed literature, has presented at a great number of international scientific and medical conferences and has supervised many PhD students in their research. Professor Rijkers joined the Laboratory of Medical Microbiology and Immunology of the St Antonius Hospital in Nieuwegein, The Netherlands in 2006. As of 2012 he has been head of the Science Department of University College Roosevelt, Middelburg, The Netherlands.
Follow
Annual Journal Metrics
2022 Citation Impact
6.8 - 2-year Impact Factor
5.4 - 5-year Impact Factor

2022 Speed
7 days submission to first editorial decision for all manuscripts (Median)
111 days submission to accept (Median)

2022 Usage
286,318 downloads